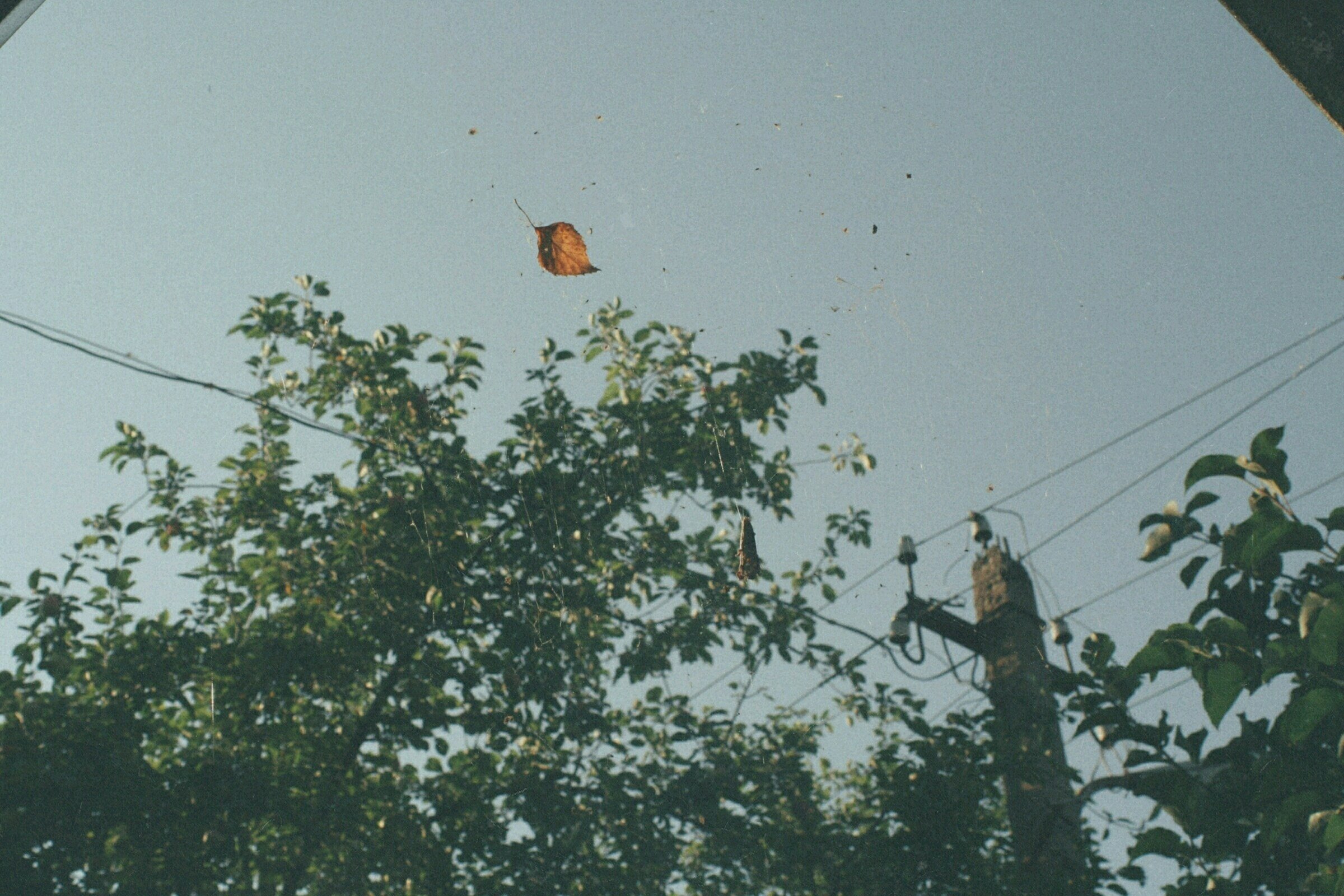 PICKS OF THE WEEK:
San Francisco, Ca DIY kitchen pop project by Glenn Donaldson (Skygreen Leopards, Art Museums etc), The Reds, Pinks & Purples "What is a Friend?" new single

A long time has passed since we dealt with the San Francisco kitchen pop project, which in the meantime continues to churn out acclaimed albums, but still has time to drop brilliant singles on a regular basis, this time adding a peppy urgent pace and remote sidereal breezes of reverberant distortions, whilst relentless strummed guitar sways beneath desperate breathless vocals dropping an angsty, guilty confession of missed opportunities and lonely, anxious despair. Mr Donaldson seems to own the keys of a heartfelt timeless guitar pop sound, seemingly always the same, yet always distinctive and utterly captivating, like a discreet and trusted friend, you can always count on even in difficult times.
Chilean dream pop /indie pop solo project of Carlos Univaso from Santiago, AKA Univaso "Noctimanía" single
It doesn't happen often when it comes to indie music in particular, but sometimes Soundcloud is still useful for discovering artists in their early beginnings. From Chile comes the solo project of singer-songwriter Carlos Univaso with an endearing sullen and dreamy indie pop song in the always charming Spanish language that wanders, with syncopated hypnotic pace, through sinuously sparkling nostalgic guitar melodies to wind lonely sad motifs, swinging along nostalgic lost vocals, decorated with poetic lyrics about longing, melancholy, and shattered joy.
Fort Wayne, Indiana shoegaze /indie /dream pop band LEONES "The Sound" single

Double-faced new single from Indiana band Leones, for the most part mesmeric, enveloping and shimmering, while ending with a late burst of cathartic fuzz-laden noise. "The Sound" rocks through romantic radiant ripples of crystalline wistful guitar melodies carving melancholic daydreams around hushed somber vocal longings to fall helpless into a surge of angsty abrasive distortion.
North London based ambient /dream pop /scandipop project of Lewis Young (composer and collaborator in The Leaf Library), AKA Beneather "Melts into Air (ft. Melinda Bronstein)" from the upcoming s/t album on Wiaiwya.

UK acid /dark disco /psychedelic /cosmic /electronic producer Matt Gunn "Lost In The Drohne" from the 10″ vinyl EP "Disko Drohne" on Paisley Dark Records

London based electronic /synth project of S J Nelson, AKA The Nameless Book – "Die Pathogen" from the second album "Blank Page" on Tbilissi Recordings

London based experimental /dream pop /jazz /post-rock /psych /noise-rock collective For Breakfast 'Heavy Horse Museum' from upcoming sophomore EP 'Trapped in the Big Room' on Glasshouse Records

New Zealand electronic /dream pop music project of M Francis McCarthy and friends, AKA Abyssm "I Can't Wait" from debut LP "Nightfall"

L.A. based lo-fi dream pop /psych new project of singer and songwriter Ariel Marcus Rosenberg, aka ARIEL PINK'S DARK SIDE "Horse-Head Mother" from the upcoming album 'The Key of Joy is Disobedience'

Manila, Philippines dream pop /indie pop /electronic artist Crushinglove "Some Sanctuary" from "Hushed Hymns" album.

Israeli indie /shoegaze /dreampop multi-instrumentalist, singer, songwriter and record producer Lital Hagayan "Like I Remember You" single from the upcoming album "Singularity"

Chihuahua, Mexico indie /dream pop solo project ☆En Mi Mente☆ "Tarde como eterno" single from the upcoming EP

Melbourne, Australia dream pop /indie rock duo Low Key Crush "Night Time" single from upcoming EP

Claire, Australia jangle indie pop guitarist, vocalist and composer Caleb Carr (Fka English Summer), Arts & Letters "Asleep" title track from the upcoming debut LP "Asleep"

Dreamy surf-pop from Scottish musician David Skimming based in South Korea, LUNAR ISLES "Tow" single.

Turkish shoegaze /dream pop band from Istanbul, PLASTIC IDEAS "Hiçbir Yere Ait Olamadım" from the new LP "Bakiyesi Belirsiz Ömrüm"

Bristol, UK late '80s/early '90s Sarah Records affiliated dream pop /shoegaze 5-piece SECRET SHINE "Lost In The Middle" from V/A "Under The Bridge" compilation via Skep Wax Records

'90s active Valenzuela City, Philippines Indie Rock four-piece band Sodajerk "Dawn Street Ballad" (unreleased) on Boring Spaghetti Records

Oxford, UK alt rock trio of Radiohead's Thom Yorke and Jonny Greenwood along Sons Of Kemet's Tom Skinner, The Smile "Skirting On The Surface" single on XL Recordings

Brooklyn, NY dream pop /sob rock /jangle-pop 4-piece Forever Honey "Number One Fun" single on Better Company Records

Buffalo, NY dream-pop /shoegaze outfit CORAL COLLAPSE "Apparition" from the sophomore album "Symmetries" on Admirable Traits Records

Toronto indie /C86 /jangle pop duo (formerly Ducks Limited), Ducks Ltd. "Head On (feat. Illuminati Hotties)" [The Jesus and Mary Chain cover] single on Carpark Records

Collaboration between Salford's musician and Maidstone's Janglepop /Indie guitar band, Sean Buckley featuring The Shop Window "Forgotten" single

New York lo-fi /synthpop/indie rock solo project SIPPER "Off" single.

Liverpool, UK art rock /indie pop 4-piece (featuring former members of Hooton Tennis Club), SEATBELTS "Another Passing Day" single from the debut LP "A World Inbetween"

Auckland, New Zealand dream /psych pop /shoegaze 4-piece SILK CUT "Run (Steal Away)" from the sophomore 'Panda' EP

San Francisco based psych /indie rock /shoegaze band Young Prisms "Outside Air" from the upcoming album "Drifter" on Fire Talk.

Melbourne dream-pop /indie-rock 4-piece Keaper "In Your Hands" from the EP "FADE"

Tokyo, Japan dream pop /shoegaze band re:lapse "Hello" from "re:lapse II" EP on DREAMWAVES RECORDS

Indonesia indie /dream pop /shoegaze band, Unholy Pleasure "Vague" debut single

Olympia, Wa wavegaze /indie rock 4-piece Waves Crashing "In my head" from upcoming EP "High/Low"

California psychedelic /shoegaze trio FLEETING JOYS "Everything You're Running To" war fundraising single

Ethereal /shoegaze /dream pop duo of Swiss multi-instrumentalist-composer Andy Jossi and US vocalist Krissy Vanderwoude, THE CHURCHHILL GARDEN "Rearview Mirror" single

Edinburgh, Scotland Instrumental Shoegaze /Post-Rock 4-piece Sun Shines Cold "Temporal Shift" from the 2-track single "Temporal Solace"

San Francisco's dream pop /shoegaze band Pure Hex "Pedestal" new single
Belgium noisy shoegaze three-piece from Antwerp, OHIO MARK "Clearing" single taken from the upcoming second EP "Whoever"

Brunei based dreampop /noise rock /shoegaze solo project Dreamscene "Slowly" from the new EP "Idle"

Virginia/Washington, D.C. Heavy Shoegaze/Grunge outfit DAY ACHES "Hide" new single

Greek shoegaze /dream pop /indie rock band from Athens, Sugar For The Pill "Stardust" from the vinyl 12″ debut album "Wanderlust" on Shelflife Records (US) and Make Me Happy Records (Greece)

Swedish noise pop /shoegaze /dream pop outfit Viridian "Winter Warmth" from the EP "Exhibition"

French psychedelic /shoegaze /grunge-gaze 4-piece DEAD HORSE ONE "Core" from the new EP "WHEN LOVE RUNS DRY"

Burlington, Vermont fuzzy shoegaze trio BELLY UP "Sum of All My Parts" from the debut full-length album "Heaven" via DIY tape label Candlepin Records

Oklahoma City indie rock /shoegaze /dream-pop band MAD HONEY "Odds" off 2-track cassette new single "Promo '22" on Sunday Drive Records

Albuquerque, New Mexico noise rock /shoegaze trio Ōverwhelm "Etheric Body" from debut EP "Full Bloom"

Philadelphia's Alternative /Post-Shoegaze band Trophy Grief "Bad Sport" from upcoming EP "LETHAL ENFORCERS"

French post-rock /shoegaze /slowcore /indie rock band from Nantes, CHEEVER – "Genimy" from the debut album "Ensimismado" on Super Apes Label and Day Off Records

Seattle, Washington C86 /noise fuzzy pop duo Carolyn Brennan and Ian Corrigan (Gen Pop, Vexx), aka STAR PARTY "You and Me" from the debut LP "Meadow Flower" on Tough Love

Connecticut based shoegaze /new wave /synthwave /indie duo from New England and Tennessee, THE LAST YEARS "Floods" from the LP "The After"

Michigan twee /C86 /indie-pop outfit THE PHOTOCOPIES "Something More" from "Triple B-side" collection of unreleased B-sides

Cassadaga, FL dream pop /shoegaze band led by Matthew Messore, aka Cathedral Bells "Fall Into Place" from upcoming 2-track cassette single

Orléans, France post-punk /shoegaze solo project RocKo Is DeAd – "You'd better run" new single

Anglet, France rock indie /shoegaze /noise duo Messaline "Adore it" first song from upcoming debut LP

Los Angeles groovy post-punk /noise pop band MO DOTTI "Loser Smile" new single from new cassette EP "Guided Imagery" by Smoking Room.

Sydney based, Australian garage pop /indie rock/scuzz rock all-female foursome, BODY TYPE "Buoyancy" from forthcoming album 'Everything Is Dangerous But Nothing's Surprising' via Poison City.

L.A. dreampop /indie rock artist Hana Vu "Parking Lot" title track from the new EP "Parking Lot"

Cardiff-via-London indie rock /shoegaze four-piece Wylderness "Centre of Gravity" from upcoming new album "Big Plans for a Blue World" due June 2022 on Succulent Recordings.
Richmond, Virginia/Los Angeles noise pop /indie rock /punk /power pop collaboration Dazy & Militarie Gun "Pressure Cooker" single

Swedish garage /indie-rock solo project of Malmö DIY musician Jesper Pettersson (of Gula Blend), JERKA "Love on fire" from S/T LP

Spanish emo /guitar rock singer-songwriter Elena Nieto AKA Yawners "Rivers Cuomo" from the upcoming debut album 'Duplo'
(Big Scary Monsters, Counter Intuitive, Inpartmaint Inc., Montgrí, 2022).
New York alt /noise rock 4-piece Lazy Queen "Leech" from the EP "A Human Reaction"

Swedish indie rock duo from Stockholm, Sötnos – "Good Times" debut single
Newcastle Upon Tyne, UK indie rock trio Bad Amputee "Rabbits" new single

Reading, UK dark ambient /indie rock trio The Gold Supply "Something Like You" from upcoming debut EP 'Open Lines' via AnalogueTrash

Swedish Italo-Disco /Synthpop duo Sally Shapiro "Forget About You (Johnny Jewel's Amnesia Remix)" from the upcoming remix album "Sad Cities-The Remixes" on Italians Do It Better.

Christchurch, New Zealand alternative pop /dream pop quartet Yumi Zouma "In The Eyes Of Our Love" from the third album "Present Tense" on Polyvinyl

L.A. indie rock /pop singer-songwriter Janelane "Ask Me Why" from upcoming cassette EP "Okay with Dancing Alone"

US indie folk singer-songwriter Runo Plum "Catching a fly" from the upcoming debut album "Jupiter"

Toronto indie pop singer-songwriter Deanna Petcoff "If You Were Me" from the debut LP "To Hell With You, I Love You" via Royal Mountain Records.

London based loner psych folk singer-songwriter David CW Briggs "Has She Swept Away" from the album "His Head Was Turned"

Chicago-based indie-folk guitarist-singer-songwriter (part of trio Zelienople), Matt Christensen "I Had So Many Sides That Were Never Even There" from "This Is How I Unravel" EP