Weekly Post-Punk / Darkwave / Dark Synth Tips #49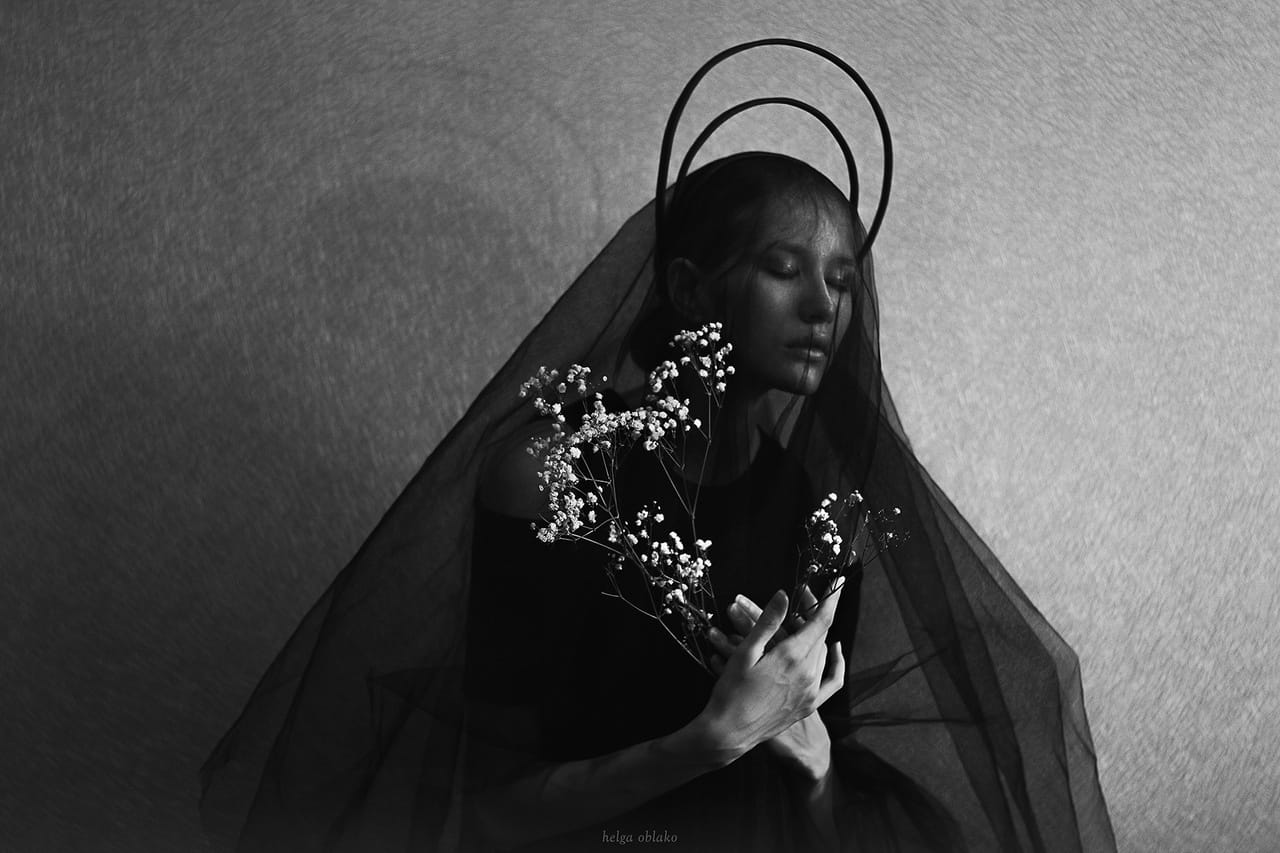 PICKS OF THE WEEK:
Fribourg / Brussels coldwave/synthwave duo REYMOUR – "Un Chien De Brigands" off upcoming EP "Sarabande à Deux" via Swiss label CAF?

An end of the year's uniquely surprising and sublime little synthetic gem from duo REYMOUR, building a subtly hypnotizing and wistful hazy soundscape with a heartfelt and restrained take on coldwave and synthwave that's absolutely exquisite and enthralling with a mellow and woozily romantic flair.
French experimental/post-punk/coldwave project of Yannick Rault (Triple Sun), Closed Mouth – "No Reason"

The prolific French post-punk musician apparently ends in style with a superb coldwave tune, for what he represents surely one of the surprises of the year for some and confirmation for others, who can now switch from a synth to a guitar-driven track with relative ease and effectiveness. His coarse vocals are continually undergoing improvement, just as his increasingly distinctive sound, next year we'll enjoy more and more.
Detroit, Michigan darkwave/post-punk outfit GRAYSONS "Keep Calling" from the debut EP "(the last) time of your life"

Through a heady intersection between energy, directness, and intensity, with a strong melodic quality, the dark post-punk sound of the debut EP from Motorcity outfit is an impressive statement of intent.
Billerica, Massachusetts ethereal/cinematic/neo-classical band AUTUMN TEARS "The Air Below The Water" title track from the forthcoming double CD album due out 2020.

Finnish dark ambient/black metal/witch house/darkgaze/industrial/synthwave artist CRYSTAL CAGE "Venus Pyre — w/ Death of Codes" from double cassette box set "II – III – Romantiek Aan Het Einde Van De Wereld – Deimos/Daedalia" via Anywave

Long Beach, CA Darkwave /Goth Rock /Post-Punk solo project of singer/songwriter Brandy St. John, aka The Long Wives "Feel It All Wrong"
French darkwave/minimal synth project Cinématique-Inverse {IK} – "302"
Danish experimental electronic /synthpop artist (former Gold Lip singer and Lust For Youth's latest member) from Copenhagen, Soho Rezanejad "Ezra" from the first part of the sophomore full-length album 'Honesty Without Compassion is Brutality – Volume 1', released in two volumes on Silicone Records.
Dreamwave/ethereal wave/goth pop project of German-Brazilian multidisciplinary visual artist and musician Gloria de Oliveira – "The Only Witness" from the new cassette EP "Lèvres de Sang" on

Dispersion Records



Moscow-based electronic synth-pop/dream pop /post-punk/new wave project of Dmitry Gruber (aka Hjördis-Britt Åström), Galatée "L'écho Des Batailles Futures" off of the new "Secret Et Inconnu" single

Italian/Belgian darkwave/dreamwave/synth collaborative project Zoltan Freitag + Vita Noctis "Victims Of A Game Called Life"
Bogotá, Colombia coldwave /minimal synth solo project of Fernando Carranza, aka Ferdinand Cärclash "En invierno" title-track of the upcoming cassette album (unpublished work during the 14/17 year) on Infravox Records

French dark coldwave/minimal synthwave solo project, ME AND A BOX "NC" from the forthcoming album out January 2020 on TONN Recording
Synth solo project based in Berlin, ECHOIC MEMORY "Violence" from debut EP "Animal Shadows"

Rubi city, Spain electronic/futurepop/synth-wave duo Somewhere In The Future "Electronic Dream" from new EP "No Heroes Waiting to Save You"
Cologne, Germany dark dream-pop/synthwave act, Box And The Twins – "No Hope (Ashley Dayour´s A New Hope Remix)"

US coldwave/darkwave/post-punk duo from Cincinnati, Skeleton Hands – "Flood Spell (Antipole | Paris Alexander remix)" off of V/A "Generation Young and Cold Vol.2" compilation via Young And Cold Records

Perth, Australia based DIY synth-heavy psych/darkwave /new wave duo of UIU's Greg Weir and Belinda Eldridge, aka TRUCK STOP ALIEN "Conquered" from 2-track single "Make Armageddon/Conquered"

French coldwave/grunge/post-punk/gloomwave solo project of Matthieu Bonnécuelle from Toulouse, PARKING DANCE "Sober Cinema" from the new album "What More?" on Icy Cold Records

Omaha, NE post-punk/synthwave/synth-punk project of Shawn Foree, Digital Leather– "Compass" from the upcoming album

US/Belgium space goth synth music band Benny Leather "Ruminator" new single

Geelongs, Australia power pop/new wave/garage punk/synth-punk solo project of Jake Robertson (Ausmuteants/ School Damage etc), Alien Nosejob "Television Sets" from upcoming second LP "Suddenly Everything Is Twice As Loud" on Drunken Sailor Records

New Toronto, Canada post-punk/new wave/synthpop duo Analytica "Blackwing" (iMach003) upcoming on new Suction sub-label, Ice Machine
Los Angeles-based synthwave/synthpop outfit, Cold Showers "Kinetic" (The Sound cover, originally 1987) off of benefit split single of The Sound covers with Fearing via Funeral Party

Canadian darkwave/post-punk duo from Hamilton, CONCAVITY "Eyes That Wander" from the sophomore EP "Eyes Never Know"

Mexico electronic/EBM/darkwave trio DRAMATIC "Hate" from debut "Trauma" EP on Sub Culture Records

German post-punk/wave/gothic band from Munich, ELVIS DE SADE "Cheerings From The Other Side" off of new EP "Angelus Novus" on Young & Cold Records.

Spanish post-punk/coldwave band from Madrid, DILK ~ "Pluto" off of upcoming debut album "Hardship" on COLD TRANSMISSION MUSIC

Ghent, Belgium post-punk/new wave/post-wave 4-piece KORINTHIANS "Icarus Airlines" from the new album "Chaos Control"

Russian occult post-punk band from Novosibirsk, СРУБ – 'Мой гроб пустой (My coffin is empty)' off of the new album '988'

Warsaw-based post-punk/dark punk band, SHIVERS "Ghosts" from the debut S/T EP

Detroit, Mi electronic/post-punk/synth-pop duo COMFORT CURE "Night Sweat" title track from the upcoming second EP

Saarbrücken, Germany synth/post-punk outfit ANGST4 "Namenlos" new single

Mexican post-punk/minimal synth solo project of Angel Ackermann, STOCKHAUSSEN "Formas, colores" ϟ▲ new single

Peruvian goth/coldwave/post-punk band ULTIMO DESTINO "Danza" title track from the debut EP from Ultimo Destino, due out in 2020, on digipack CD, through InClub Records.

Mexico City gothic rock/post-punk band Decena Trágica "Ángel" title track from the new EP on We are one Records

Columbus, OH post-punk/coldwave outfit INTO GREY "As We Fall"
Melbourne, Australia DIY industrial/coldwave/darkwave/post-punk trio BANISH "Death on the Installment Plan" from the forthcoming debut album "Control Yourself"

Sukabumi, Indonesia dance punk/new wave/post-punk trio SUEVEL "Pon" from debut 2-track "PərˈsepSHən (Demo 2019)"

Florida alt/post-punk/coldwave project Subject To Revision "Chasing"
Brooklyn, NY 'pastel post-punk' all-girl trio PATIO "Reality State" new single on Fire Talk

French wave/ethereal-pop project between Opera Multi Steel (Franck Lopez + Catherine Marie) & Hide & Seek, TIRAMIST "Fox In My MInd" from the sophomore LP "Phoenix" on Wave Records.

Spanish post-punk/dream pop/new wave/synthpop DIY solo project from Barcelona, BALACS "Something More" from the new album "Glacial Ways"

Athens, Greece synthpop/post-punk /darkwave duo of composers/sound artists Ion Solounias (Ion Vader, Eternal Perspective, Declaration of Unity), and Aggelos Mastrantonis (Spooky RedRum), DEATHBED "By the Swanfield" from the new "Alabastrine" EP

Krasnodar, Russia indie/coldwave/post-punk solo project Unpleasant Sounds "Telephone" title-track from debut EP

Eugene, OR ethereal wave/darkwave/post-punk solo project Lesser Angels "Cloth and Ashes" from "new(er) demos" EP

Portland, OR new wave/post-punk/synthpop duo Heaven and Earth Association "Repeating Pattern" from the debut album "4849:1"

Marburg, Germany darkwave/coldwave band TRICOR "Cigarettes" off of debut EP "No Home"

German gothic/post-punk band THE HOUSE OF USHER "Adolescence" from V/A "Where Are The Young Men?" a nekrolog compilation
Italian post-punk/shoegaze/darkwave five-piece from Bologna, Red Mishima "Marion" from the forthcoming S/T album.

Bogotà, Colombia darkwave/coldwave/synth-pop one-girl-band, SECRETISMO "Noviembre (ноябрь)" off of the third EP "Konets" on Tres Incendios Temporales
Mysterious US Darkwave // Darksynth // Darkdance outfit They Move At Night – "This Tribal Moon" debut single via 4LT4RS Media
Wuhan, China-based, French synthwave/darkwave/synth-punk project of Ben Le Millionaire, aka Méi Jùn Bìng 霉菌病 "I'm A Real Man" from the S/T cassette album on Other Voices Records

Cookeville, TN synthwave/ synthpop duo Electricks "Heat Lightning" new single

Italian darkwave/synthwave duo Lost Messages "No Place For Us" from upcoming 2020's debut album "Modern Disease" on SwissDarkNights Label

Paris, France industrorientalonoise duo METAWAVE "Misleader" debut single.

Berlin-based Serbian dark electro-synth duo of Laslo Antal and Lidija Andonov, SIXTH JUNE "Trust" new single on The state51 Conspiracy
French expressionist-synth artist MADMOIZEL "Voulez-vous – Prinzessin Remix" from the forthcoming 2nd "Intersection" album of artist collaborations on TONN Recordings
Liverpool, UK based dream pop/new wave /post-punk /synthwave trio, Double Echo "Burning In Blue" from Double Echo's 4th album "Burning In Blue" out now on Icy Cold Records
Manchester, UK experimental/minimal/no wave/post-punk trio HANDLE 'Punctured Time' from Handle's debut album "In Threes" out March 6th through Upset The Rhythm and Maternal Voice.

Philadelphia's Dance Punk Rock & Roll Disco outfit DEVIL "Rot In Hell" from cassette EP "Death Is Knocking At My Door" via 5 Star Limo

Melbourne, Australia garage punk fueled rockers quartet DRUNK MUMS – "Adderall" from the upcoming 7″ single "Adderall / Headshrinker" on Goodbye Boozy Records
Swedish Punk Rock Trio from Malmö, The NAG! "Please, Leave Your Christmas Pants On"

Russian indie/new wave/post-punk 5-piece from Moscow, BRANDENBURG "Questions" from the EP "The lines (b-sides 2016)"

Zürich, Switzerland electronic/new wave/post-punk project Karl Kave "Vivid Dreams" from the companion album "More Time Alone"

New England via NYC two-piece synth/darkwave/post-punk duo GRANDEUR "Foundations" from upcoming January 2020 album "Early and Unreleased"
Mexico City minimal wave/synth-punk/EBM/electro duo E N T R E M E N T I R A S "Día Final"

Chañaral, Chile Electronic Body Music project of Jeremias Venegas, aka New Fabrik – "Parasitos Inservibles"
Palmira, Colombia minimal wave solo project HUMAN 80 "Körpermechanismus"
Seminal early 80s Bern, Swiss experimental/post-punk/new wave/synth-pop/electronic band of Martin and his brother Stephan Eicher, Marco Repetto, Christian "GT" Trüssel, and Claudine Chirac, GRAUZONE "Raum (Naum Gabo Rework) (feat. Dennis Young)" off WRWTFWW Records' first ever vinyl EP 12″

Croatian industrial/post-punk/synthpop/electronic duo of Frank Sumatra & Domagoj Krsic (aka Cyborgs On Crack), How Green Is My Toupee – "Certainly Dub" from the upcoming vinyl 12″ EP "limited edition boxset" via She Lost Kontrol

L.A.-based dark Synth-Pop outfit commandeered by the mysterious Niff Nawor, RIKI "Böse Lügen (Body Mix)" from upcoming S/T debut album out on Valentine's Day 2020 via Dais Records

Italian dark electro/synthpop duo HELALYN FLOWERS "Suicidal Birds" from "Suicidal Birds" EP on Alfa Matrix

Memphis, TN Industrial Glitch-Gaze trio THE POP RITUAL "A Cleansing" from the EP "It Sheds Again"

Swedish electro-pop duo Ashbury Heights "Ladders" from the new album "The Victorian Wallflowers"

San Francisco, CA electronic/post-punk/darkwave solo project PLEASURE POLICY "Early Stages of Decline" new single

French experimental/post-punk/coldwave project of Yannick Rault (Triple Sun), Closed Mouth – "music for winter"

New Orleans, Louisiana pagan neo-folk project of Joshua Strawn, aka Lights With Teeth "Go Wake Up The Shadows"