Montreal-based Coldwave / Post-Punk one-man-band founded in 2016 and commanded by Francis Nothingwater, always able to combine sullen melody, deep unabated melancholy and at the same time feverish dancefloor energy, as close to sultry and magnetic noir-ish neon-lit allure, as to romantic and nostalgic misty cinematic landscapes, is going to drop his long-awaited sophomore album, "L'oubli des Origines", scheduled to be released in November 2021 via Cold Transmission Music, masterly produced by Pedro Code of Iamtheshadow.
WL//WH is very pleased to premiere the uncanny artsy short film, directed by Francis Nothingwater himself, for the second single, "MDMA", laced with La Mécanique's distinctive poetic, devotional lyrics reflecting on the unforgettable beauty of a lost love and the urgent longings that consume an obsessed mind.
Energizing atmospheric male vocals layer strong, emotional baritone French croons evoking strength, dreams, and hope with distant, impassioned cries and minimal sad scruff grumblings to soar euphoric through icy bright synth melodies over flashing, dancing beats and low oscillating, buzzing bass tones to swirl hypnotically into up-lifting bittersweet moods of heady 80s tinged palpitating and passionate vibes.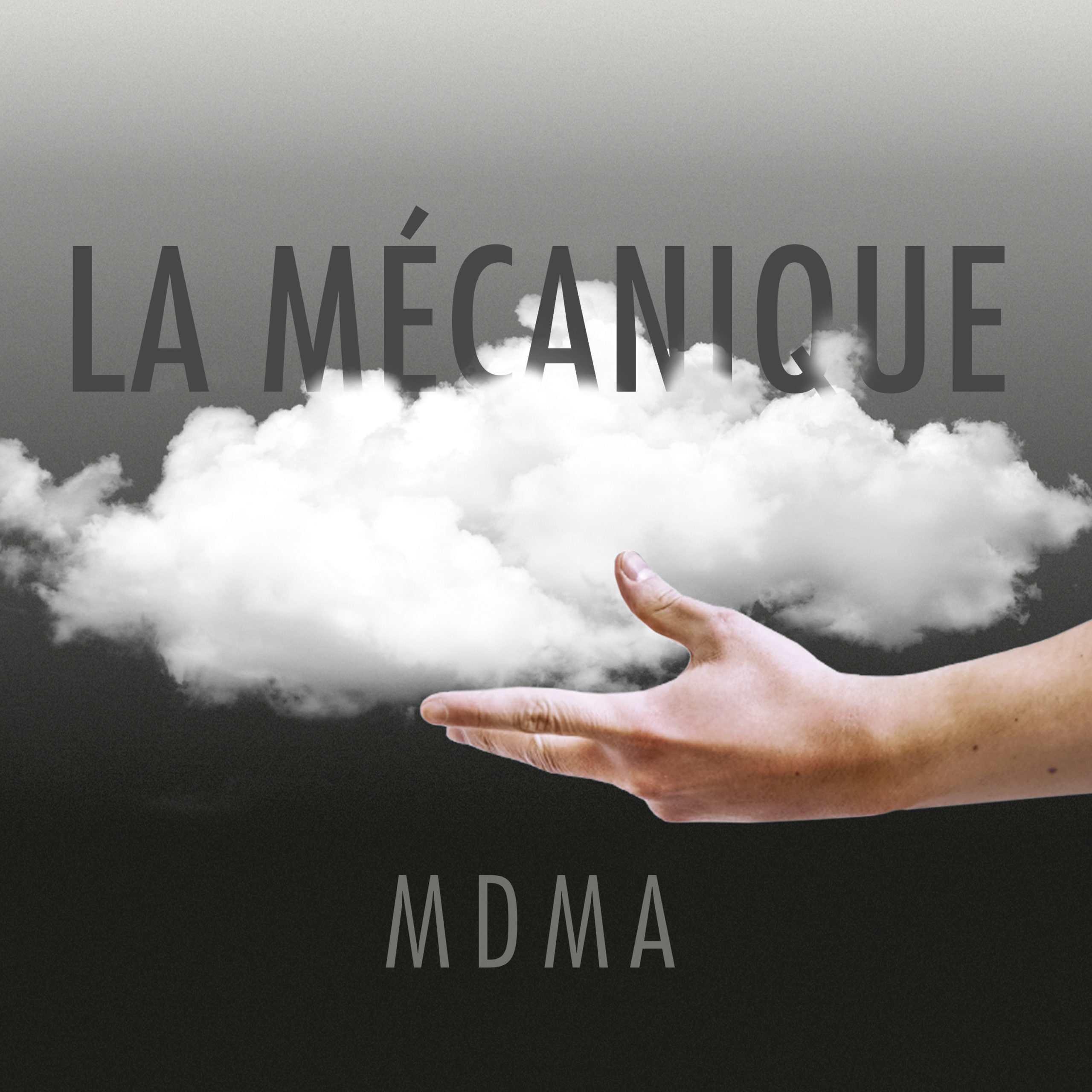 The mysterious black and white road trip clip, featuring Jinyang, blends introspective wanderings with unexpected encounters to guide the mind's eye of imagination into a surreal sunset horizon. A lonely drive through the country in an old clunky camper draws fantasy and nostalgia from a timeless scenario, as a quirky, adrenaline-fueled plot involving a barefoot and pregnant hitchhiker bears an otherworldly delivery, left wading into the seashore of long-forgotten myths.
La Mécanique's new digital single "MDMA" will be released tomorrow, August 20th, on pre-order via Cold Transmission Bandcamp, while the b-side, "MDMA – Remix by Pedro Code", is due on September 3rd.
Keep up with La Mécanique: